Best potato bake recipe with French onion soup – Easy potato bake recipe with French onion soup is an Australian dish. This Creamy potato bake recipe is easy to make. Potato Bake French Onion Recipe is made with very few ingredients. Best Potato Bake Recipe Australia is everyone's favorite for dinner. Every child loves to eat this healthy potato bake recipe because it tastes amazing.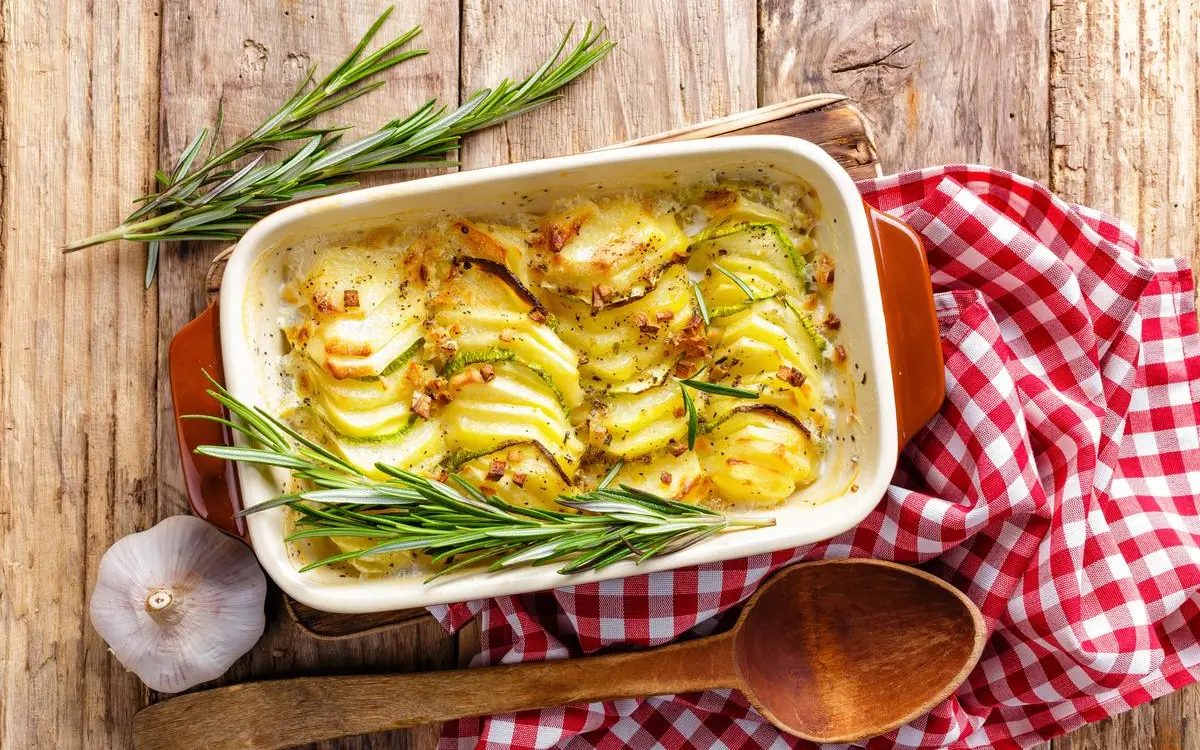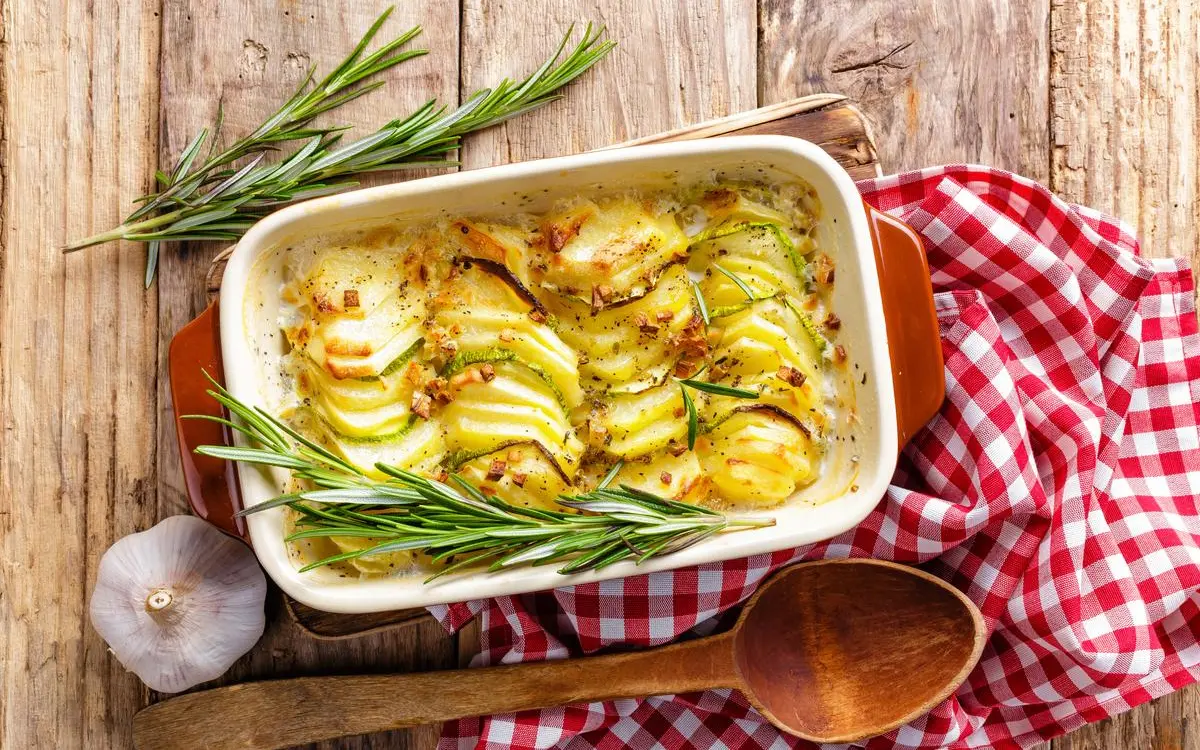 Ingredients ➤
large potatoes(4p)
french onion soup(25g)
olive oil(1/4 cup)
salt and pepper to taste
garlic powder(1/2 teaspoon)
dried oregano(1/2 teaspoon)
Instructions ➤
🔵 Preheat the oven to 300 degrees Fahrenheit.
🔵 Wash the potatoes well.
🔵 Peel the potatoes cut them into thin round shapes and place them in a baking tray.
🔵 Add the olive oil, salt, pepper, garlic powder, and oregano to the baking tray and mix it well.
🔵 Arrange the potatoes on a baking tray and pour the French onion soup over the top.
🔵 Bake for 40 minutes in a preheated oven, covered with aluminum foil, until potatoes are soft.
🔵 Remove the foil and serve as you like.